If my SPAM filter was less efficient I might have alerted people to the abundance of gift card scams that exist via SPAM earlier, but alas, someone recently forwarded me what I am sure people are getting every day.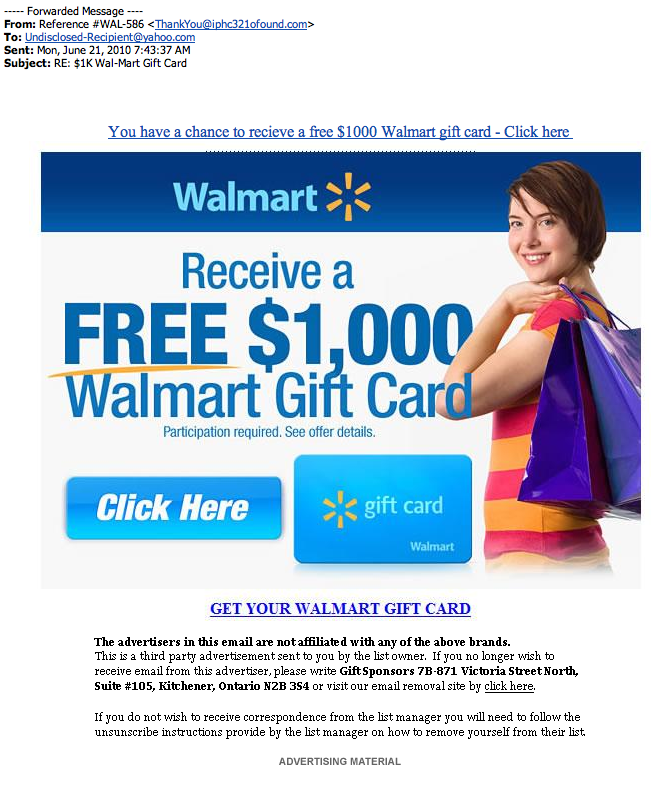 These scams are no different than the ones that have flourished on Facebook in the last several months, namely, they are too good to be true.  In order to qualify for the free gift card, you would have to jump through quite a few hoops, including purchasing products and taking out a loan.
The real goal of scams like this is to harvest personal information.